No one deserves to die. Except maybe reality stars.
A comedy murder mystery from Mildly Fearsome Films and Azusa Pacific University's Theater Department.
A group of reality show "stars" are locked in a house to film the newest season of a Big Brother-esque reality show. Then they start dying.
MURDER? AN ORIGINAL COMEDY SERIES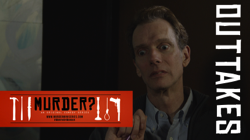 Pssst.....
Watch the outtakes.
You'll love them!