Adam Hall - writer/director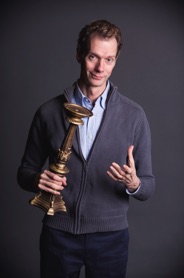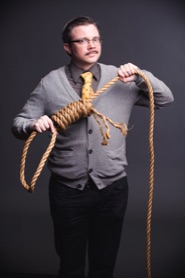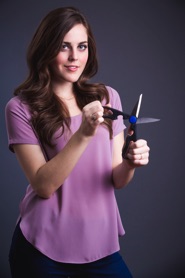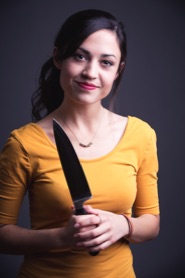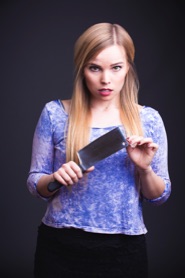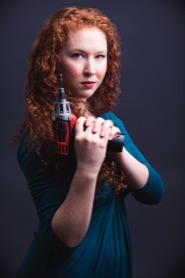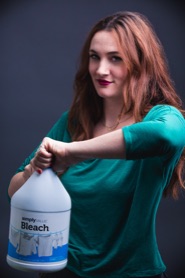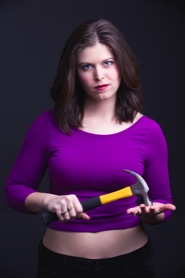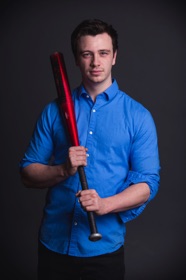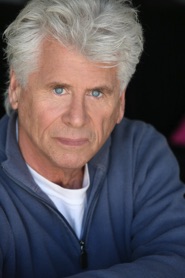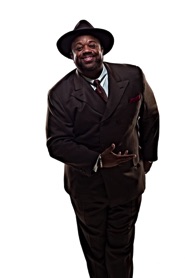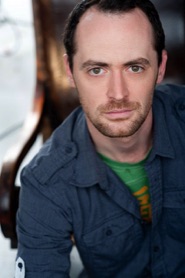 From his portrayal of the quintessential all American Brad Majors in "The Rocky Horror Picture Show" to the hilarious Mayor Randall Winston on ABC's "Spin City," Barry Bostwick has had quite a career spanning all genres and mediums of show business.
Barry portrayed George Washington in the two part Peabody award-winning CBS mini-series epic "George Washington." He won a Golden Globe for his performance as Lieutenant "Lady" Aster in ABC's thirty-hour presentation of "War and Remembrance." Recently he has guest starred on several TV shows as well as completing three pilots.
Barry is an accomplished theatrical actor spanning stages from Broadway to Los Angeles. His first Tony nomination was for his characterization of "Danny Zuko" in "Grease;" his second for his portrayal of "Joey" in "They Knew What They Wanted." Barry won the coveted Tony for "Best Actor in a Musical" for his portrayal of "The Robber Bridegroom."
Barry has been very outspoken about his bout with prostate cancer and
MARK CHRISTOPHER LAWRENCE
Mark Christopher Lawrence is a character actor, stand-up comedian and voice-over artist. He is perhaps best known for his role as esoteric D.J., Tone Def, in the 1994 satirical rap mockumentary, Fear of a Black Hat. He has co-starred in popular films such as Terminator 2: Judgement Day, Planet of the Apes, and The Pursuit of Happyness.
Mark is best known for his role as Big Mike on the NBC series Chuck. He has made guest appearances on many television programs, most notably Heroes, My Name Is Earl, Crossing Jordan, Dharma & Greg, Malcolm in the Middle, Touched by an Angel, Malcolm & Eddie, Men Behaving Badly, Seinfeld, Murphy Brown, Good Luck Charlie and Martin. He is also featured on the Radio Series Adventures in Odyssey as "Ed Washington."
He's probably the most famous person you've never seen.
After a 23 year career under heavy make-ups, but in memorable roles such as the goofy zombie 'Billy Butcherson' in HOCUS POCUS, he was thrust to the forefront as the blue fish-man sidekick, 'Abe Sapien', in HELLBOY. He took this kind of work to new heights with his award-nominated dual roles as 'Pan' and the 'Pale Man' in the multi-Oscar winning PAN'S LABYRINTH. He also played the 'Silver Surfer' in FANTASTIC 4: RISE OF THE SILVER SURFER, and three roles, including his multi-award nominated performance reprising 'Abe Sapien' in HELLBOY II: The Golden Army.
Critics have loved his TV guest work in the highly praised 'Skin & Bones' episode of FEAR ITSELF, and as the lead 'Gentleman' in BUFFY THE VAMPIRE SLAYER's Emmy-nominated 'Hush' episode. With several TV and indie film appearances using his own flexible face, including Sony's ANGEL OF DEATH and the festival winning MY NAME IS JERRY, be looking for more epic, costumed character work in January 2010's Sony release LEGION, and Universal's French biopic GAINSBOURG: A Heroic Life. You can catch Doug as Cochise on Falling Skies or Deathbolt in Arrow and The Flash.
Morgan Reynolds is originally from sunny San Diego. Recently she just moved to LA after receiving her BFA in Acting for the Stage and Screen from Azusa Pacific University.
Morgan's theatre credits include: Eva in Kindertransport, Percy in Spitfire Grill, and Dogberry in Much Ado About Nothing. Morgan feels very equipped to tackle TV and film after working professionally in San Diego for the past 4 years now.
Morgan's passion is comedy and recently she was accepted to The Groudlings School in Hollywood. Morgan couldn't thank the cast and crew of Mildly Fearsome Films enough for the incredible experience. Their level of professionalism and hard work was truly inspiring.
Claire Schuttler is a Seattle born actor graduating with a BFA in Acting for the Stage and Screen from APU.
Previous theater credits include A Midsummer Night's Dream (Helena), Merrily We Roll Along (Mary), and Celibacy in the Suburbs (Sheila). She is so stoked to be a part of Murder? and work alongside a talented and hilarious cast and crew. This web series kills!
Tyler Hubbard is form Monrovia California and is currently receiving his BFA in acting for the stage and screen at Azusa Pacific University.
He has performed onstage in roles such as Hal Cater in Picnic, Faustus in an Adaptation of Dr. Faustus, and Torvald Helmer in a Doll's House. He would like to thank the entire cast and crew of Mildly Fearsome Films for this opportunity to be apart of this awesome film.
Calli McLellan is an actress born and raised in Minnesota, but moved to LA where she received her BFA in Acting for the Stage and Screen at Azusa Pacific University.
Calli has performed in productions of Picnic, as Rosemary, and Kindertransport, as Lil on the APU stage this year. She recently wrote and directed the devised movement piece, Shackled, in the APU fringe festival. Calli is thrilled to have had the opportunity to work on Murder? as she graduates and begins her career.
Mackenzie Breeden, from the mountains of Colorado, is graduating in May with a BFA in Acting for the Stage and Screen from Azusa Pacific University.
Recent theatre credits include Madge in Picnic, Titania in A Midsummer Night's Dream, Fastrada in Pippin, and Charlotte in 7 Stories. Mack acts here and there in short films and loves working as a PA for independent films. She is so thankful to be a part of such a hysterical web-series and glad she did not literally die in the filming of this series. Thanks Adam, Mel and the MFF cast and crew!
Tory Freeth is excited to have received her BFA in Acting for the Stage and Screen at Azusa Pacific University, as well as a minor in Journalism. Born and raised in Los Angeles, Tory began dancing and acting at a young age, and is thrilled to pursue her career as an artist!
Some of her recent APU credits include A Midsummer Night's Dream (Hermia) and Pippin (Leading Player). Regional credits include Candlelight Pavilion's Cats (Sillabub) and the American Girl's Place Revue (Josefina). You can also catch Tory as the host of "Disney 365" on the Disney Channel! She is so thankful for the opportunity to be a part of the Murder? cast as she moves towards the next chapter of her career.
Ashley Nyman is a Southern California native who recently received her BFA in Acting for the Stage and Screen from Azusa Pacific University.
In her time there, she played roles including Faith in Kindertransport to Hero in Much Ado About Nothing. Ashley comes from a predominately theater background, working in professional houses throughout Los Angeles and Orange County. She is now focused on pursing a career in television and film and is so grateful for the opportunity to work with Mildly Fearsome Films on Murder? alongside a talented cast and crew!
Kahle is from South Carolina for the most part, though he doesn't have much of an accent. He's been Seymour in Little Shop of Horrors, Puck in A Midsummer Night's Dream, Barry in The Boys Next Door, and a few other plays you may have heard of and a number of films of which you most certainly have not. Most recently, Kahle co-wrote the lyrics and music for Sudden Death!, as well as appearing as Todd, aka "the guy who pretends to die."
Kahle has met Emmy Award winners and is vaguely familiar with the Oscars. Kahle lives in Burbank and is currently single but not looking to date right now because of some things going on in his personal life, like some really personal things that don't need to be mentioned here like his problems with managing money, his underwhelming work ethic, or his desperate need to mature. All sorts of things he should have learned by now, but didn't.
Hey! Who wrote these bios?! This is ridiculous!
Joseph Barone is a SoCal native who went to undergrad at Azusa Pacific and earned his M.F.A. in acting from Penn State.
Joseph's credits include JUSTIFIED, FUNNYORDIE and recent features FRIENDED TO DEATH starring Ryan Hansen & FORT BLISS starring Michelle Monaghan.
Check out his IMDB page for more info: http://www.imdb.me/josephbarone Joseph is a member SAG-AFTRA & AEA. Proverbs 16:9
Born and bred in the sun starved city of Olympia, WA, Sean is still unable to get a decent tan even after a decade of Southern California living.
A graduate of Chapman University's School of Theater, Sean founded the Guerilla Shakespeare Ensemble during his collegiate years - a group dedicated to exploring Shakespeare's works in new and experimental ways. Sean has appeared in multiple commercials including Captain Morgan, Ultimate Bet and Charter Communications. He has been featured in numerous shorts and feature films over his career, including Official Sundance Film Selection Husk and Action Hero's Guide to Saving Lives featuring Patrick Warburton. Recently, Sean completed his training at Improv Olympic where he can be found regularly performing long-form improv theater.
By day, Sean is a teacher with the East L.A. Classic Theater - a group dedicated to bringing theater opportunities to underserved communities in East Los Angeles.
received the "Courage Award" presented by President Clinton in recognition of his determination to reach others about the importance of early detection.
Barry resides with his wife and their two children in Malibu. He is an accomplished ceramic artist displaying his works in prominent galleries - giving many of his pieces away to various charities around the country.