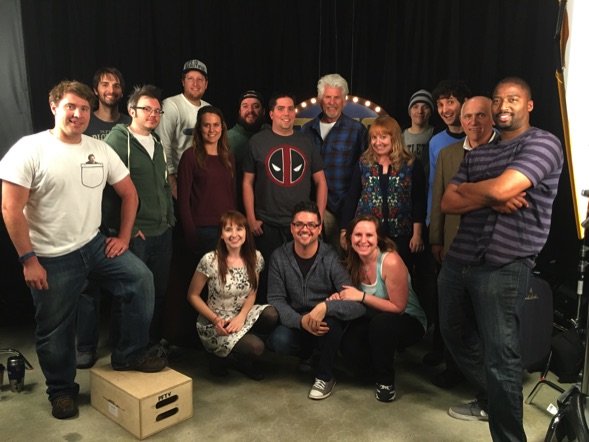 Inside The Extras Studio - Season 2 shoot
"It's a lovely thing to take a group of strangers, watch them gather lightning, and see it come to life - hilariously."
Thank you to all of the friends, old and new, who came together to make a little magic this last weekend. We're so thankful for each of these faces.
Sleep well, friends. And thank you!
~ Mildly Fearsome Films
Inside The Extras Studio - Season 2 was shot over two and a half days at Pilgrim Studios in Los Angeles. We shot 10 episodes, 4 mini episodes of a spin off show, 10 promos, and thousands of pictures. 12 crew members and 19 cast members gave up a rainy March weekend to create a truly fantastic Season 2.
So check out the photos below, leave some love, and
WATCH INSIDE THE EXTRAS STUDIO - SEASON 2 COMING THIS SPRING!!!