Adam Hall - writer/director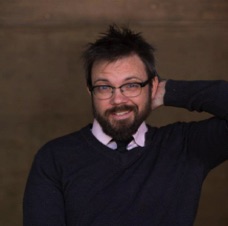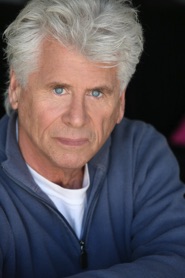 From his portrayal of the quintessential all American Brad Majors in "The Rocky Horror Picture Show" to the hilarious Mayor Randall Winston on ABC's "Spin City," Barry Bostwick has had quite a career spanning all genres and mediums of show business.
Barry portrayed George Washington in the two part Peabody award-winning CBS mini-series epic "George Washington." He won a Golden Globe for his performance as Lieutenant "Lady" Aster in ABC's thirty-hour presentation of "War and Remembrance." Recently he has guest starred on several TV shows as well as completing three pilots.
Barry is an accomplished theatrical actor spanning stages from Broadway to Los Angeles. His first Tony nomination was for his characterization of "Danny Zuko" in "Grease;" his second for his portrayal of "Joey" in "They Knew What They Wanted." Barry won the coveted Tony for "Best Actor in a Musical" for his portrayal of "The Robber Bridegroom."
Barry has been very outspoken about his bout with prostate cancer and
Kahle is from South Carolina for the most part, though he doesn't have much of an accent. He's been Seymour in Little Shop of Horrors, Puck in A Midsummer Night's Dream, Barry in The Boys Next Door, and a few other plays you may have heard of and a number of films of which you most certainly have not. Kahle co-wrote the lyrics and music for MFF's favorite musical, Sudden Death!, as well as appearing as Todd, aka "the guy who pretends to die."
Kahle has met Emmy Award winners and is vaguely familiar with the Oscars. Kahle lives in Burbank and is currently single but not looking to date right now because of some things going on in his personal life, like some really personal things that don't need to be mentioned here like his problems with managing money, his underwhelming work ethic, or his desperate need to mature. All sorts of things he should have learned by now, but didn't.
Hey! Who wrote these bios?! This is ridiculous!
received the "Courage Award" presented by President Clinton in recognition of his determination to reach others about the importance of early detection.
Barry resides with his wife and their two children in Malibu. He is an accomplished ceramic artist displaying his works in prominent galleries - giving many of his pieces away to various charities around the country.