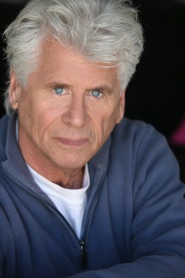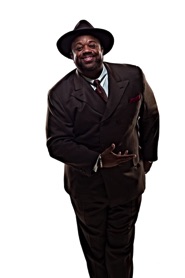 From his portrayal of the quintessential all American Brad Majors in "The Rocky Horror Picture Show" to the hilarious Mayor Randall Winston on ABC's "Spin City," Barry Bostwick has had quite a career spanning all genres and mediums of show business.
Barry portrayed George Washington in the two part Peabody award-winning CBS mini-series epic "George Washington." He won a Golden Globe for his performance as Lieutenant "Lady" Aster in ABC's thirty-hour presentation of "War and Remembrance." Recently he has guest starred on several TV shows as well as completing three pilots.
Barry is an accomplished theatrical actor spanning stages from Broadway to Los Angeles. His first Tony nomination was for his characterization of "Danny Zuko" in "Grease;" his second for his portrayal of "Joey" in "They Knew What They Wanted." Barry won the coveted Tony for "Best Actor in a Musical" for his portrayal of "The Robber Bridegroom."
Barry has been very outspoken about his bout with prostate cancer and
MARK CHRISTOPHER LAWRENCE
Mark Christopher Lawrence is a character actor, stand-up comedian and voice-over artist. He is perhaps best known for his role as esoteric D.J., Tone Def, in the 1994 satirical rap mockumentary, Fear of a Black Hat. He has co-starred in popular films such as Terminator 2: Judgement Day, Planet of the Apes, and The Pursuit of Happyness.
Mark is best known for his role as Big Mike on the NBC series Chuck. He has made guest appearances on many television programs, most notably Heroes, My Name Is Earl, Crossing Jordan, Dharma & Greg, Malcolm in the Middle, Touched by an Angel, Malcolm & Eddie, Men Behaving Badly, Seinfeld, Murphy Brown, Good Luck Charlie and Martin. He is also featured on the Radio Series Adventures in Odyssey as "Ed Washington."
received the "Courage Award" presented by President Clinton in recognition of his determination to reach others about the importance of early detection.
Barry resides with his wife and their two children in Malibu. He is an accomplished ceramic artist displaying his works in prominent galleries - giving many of his pieces away to various charities around the country.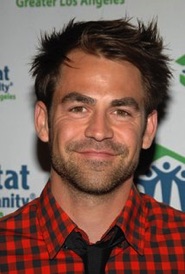 Kyle grew up in the small town of Loveland, Colorado. He first attended Truscott Elementary of Loveland, Colorado. Bill Reed Middle School was where Kyle was in his first play, "Wanna Play?!?"He worked for the Reporter Herald and ran a paper route to earn money so that he could buy a car to drive out to LA.
Kyle first guest-starred on the television series Chicago Hope. He then went on to star in his first feature film House Arrest. He immediately followed up with starring roles in three more features: The Paper Brigade, Address Unknown, and Robo Warriors. Kyle also had a leading role in the feature film Skeletons, starring Ron Silver.
In 2000, he co-starred on the acclaimed series Grosse Pointe, a clever satire based on behind-the-scenes actions on Beverly Hills, 90210. Kyle also co-starred in TBS's hit My Boys, and most recently starred in the TBS show Your Family or Mine.
You'll be able to catch Kyle in another Mildly Fearsome project - Inside The Extras Studio - later this spring.